Preserving wetlands: Why? How?
The ATEN (Technical Workshop for Natural Areas) offered to organize training sessions on Overseas wetlands, within the framework of the MANG project. The IMPACT MER design office, specialized in the integrated management of coastlines, organized a session in Guadeloupe with about twenty professionals and managers working daily on this topic: The Guadeloupe National Park, the Conservatoire du littoral, the ONF (National Forest Agency), local communities, naturalist associations, etc.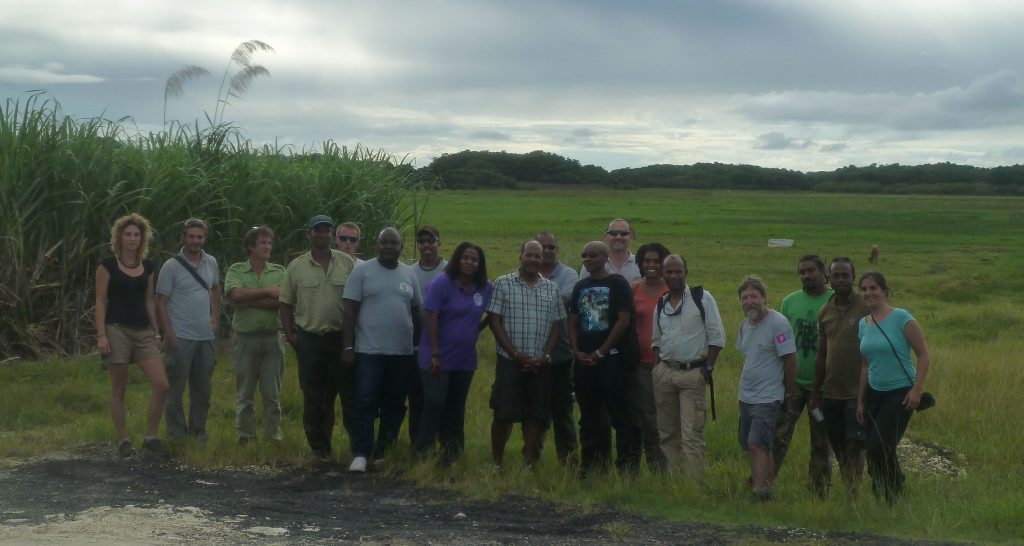 This training session was held from December 1 to 5, 2014, at the Maison de la Mangrove (Mangrove Center), in the town of Les Abymes. Several speakers came throughout the week, to explain how wetlands work, and the specificities of Overseas territories. Several themes were dealt with: definition and typology of wetlands, regulatory context, challenges and threats, provided services, hydrological and ecological functions, management, etc. The day focusing on ecological functions, hosted by Daniel Imbert (expert in coastal ecology from the University of the French West Indies and Guiana) was particularly rich in information. Throughout the week, the trainees were able to alternate between in-field visits, exhibitions, case studies and short videos.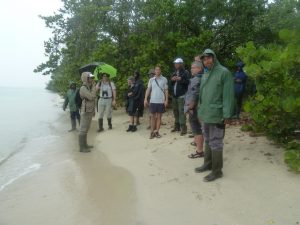 They went to several types of wetlands (swamp forests, mangroves, marshes, lagoons, etc.) to learn about how they all work (physics, ecology) and about current issues (management, development, threats). At the end of the week, the trainees were asked to work in groups on a practical case study: operation and management of the Folle Anse marshes in Marie-Galante. During one of the days, two workers from the ONF and ONCFS (French national hunting and wild fauna organization) presented the site's operation and many challenges. The trainees were also able to exchange throughout the week on the various problems posed in their respective lines of work.
Jessica Crillon, research office for the Integrated Management of Coastlines – Impact Mer
Information: jcrillon@impact-mer.fr