[:fr]

Dans le cadre du congrès mondial de l'UICN qui s'est déroulé du 1er au 10 septembre 2016 au Centre des Conventions d'Hawaii, le Pôle Relais Mangroves et Zones Humides d'Outre mer, en lien étroit avec le Conservatoire du Littoral, a organisé le 2 septembre de 17h00 à 19h00 un workshop intitulé « Moving Towards a Sustainable Mangrove Economy ».
L'objectif de cet atelier était de montrer comment la protection des mangroves peut être rentable, et combien les sociétés modernes pourraient gagner tant sur le plan économique, que social et écologique, en remplaçant les pratiques non durables par des pratiques durables et à haute valeur ajoutée – en particulier dans un contexte de changement climatique qui affectera profondément les mangroves dans les années à venir.
Le document de travail en français est disponible « ici » (cliquez « ici » pour celui en anglais).
Retrouvez ci-dessous l'équipe en charge de l'animation de cet atelier ainsi que des liens vers les présentations power point de chacun :
Gaëlle VANDERSARREN : Modérateur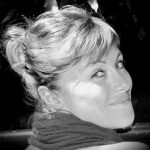 Based in Guadeloupe (French island in the Lesser Antilles) since 2010, with degrees in two areas of expertise "Management and Applied Economics, specialty: Environmental Management" and "Biology of Populations and Ecosystems", Gaëlle has a proven experience in managing national and regional projects and an acute knowledge of the Caribbean natural heritage.
As an environmental consultant, she has decided to put her experience in project management and her knowledge of local stakeholders at the service of the conservation of the regional biodiversity.
Since May 2016, she is also the new coordinator of the "Mangroves & Overseas Wetlands Resource Center", institution supported and coordinated by the Conservatoire du littoral which is behind the initiative of implementing this workshop.
She was the moderator during the session.
Alfredo QUARTO : Speaker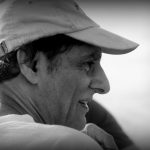 Co-Director and Founder of the Mangrove Action Project, is a veteran campaigner with over 38 years experience working on international environmental and social justice issues. His experiences range over many different countries and several environmental organizations, with a long-term focus on marine ecology, forestry, indigenous peoples' rights and human rights. Quarto has spoken on mangrove conservation issues at the UN, the American Museum of Natural History, international fora and workshops, universities, churches and other organizations.
Extrait
Over the last 24 years, Mangrove Action Project has been working around the world to conserve and restore mangroves, while promoting the rights of local communities to more effectively participate in the process.
Today less than half the original area of mangroves remains. Mangroves continue to decline at a rate of 1% or more around the world. That's around 150,000 ha a year. There are many causes for mangrove forest loss, including shrimp aquaculture, tourism, golf course construction, urban and agriculture expansion, marina and roadway construction, petroleum exploitation, charcoal production and fuel wood gathering. All of these threats hang over the mangroves like some dark menacing cloud.
Yet, there is growing hope for the mangroves. For all accounts and purposes, mangroves are gaining some sense of importance in the minds of the beholders, moving far beyond their original misnomer as "useless, mosquito infested swamps" without value to valuable assets. Now mangroves are seen as essential in combating climate change and consequent sea level rise. Mangroves are being lauded as vital nurseries for marine life, important habitat for millions of migratory birds, essential buffers against erosion, storm waves and hurricanes.
Though awareness of their importance is growing, effective actions to conserve and restore mangrove wetlands by local governments and coastal resource managers continue to falter. The biggest threat to our planet's remaining mangroves may well be sheer lack of well thought out coastal management plans combined with lack of political will and incentive to halt illicit mangrove clearing. Throw into this mix corrupt officials, greedy investors and irresponsible resource users makes for that recipe for instant disaster. Add a shrimp farm or two, an oil port facility, a luxury hotel, and/ or upriver dam, and you have perhaps another case of irreversible mangrove loss.
Présentation : cliquez "ici" 
Mark SPALDING : Speaker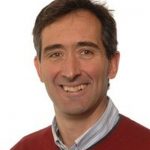 Dr Mark Spalding is a senior marine scientist with The Nature Conservancy. He works out of the University of Siena, in Italy, but also with a small team and research position in the Department of Zoology, University of Cambridge (UK). He has led work on the mapping of mangroves for many years, as well as broader work on other ecosystems (coral reefs, seagrasses, saltmarshes) and on conservation approaches, notably around marine protected areas. More recently his work has focussed on developing a more detailed understanding of ecosystem service values and recent work, both published and in prep, include global models of mangrove value for carbon, fisheries, tourism and coastal protection. Such global models help raise the profile of the importance of mangroves, but can also support field-based studies which often require additional data to be useful for planning and management applications.
Extrait
Mapping mangrove wealth – Mark will explain new and ongoing work to better model and map mangrove ;ecosystem services at global scales: carbon, tourism, fisheries and coastal protection. Such approaches can help influencing approaches and attitudes towards mangroves, but the research should also support more local applications.
Présentation : cliquez "ici" 
J.VANITHA : Speaker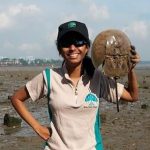 Vanitha is a long term member of the Marine Conservation Group at Nature Society (Singapore) since 2006. She is currently coordinating the horseshoe crab program which includes the monthly Horseshoe Crab Rescue and Research Program and the Biannual Island-wide Population Density and Distribution Survey. As a teacher by profession, she hopes to inspire the young to experience the natural world and protect what is left of it.
Extrait
Of the four species of horseshoe crabs, Mangrove horseshoe crabs Carcinoscorpius rotundicauda is one that significantly uses the mangrove mudflats. Horseshoe crabs have been traditionally used in Asian communities, as a food source and in bait fishery. However little is known about the trade of horseshoe crabs. How else have horseshoe crabs been used in Asian communities? What is the impact of losing mangroves on the horseshoe crabs? 
Présentation : cliquez "ici"  
Keli'i KOTUBETEY: Speaker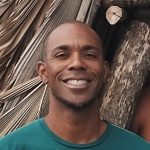 Native of Kawela Bay and Kailua on the island of Oʻahu, he is currently the Assistant Executive Director and 'Āina Momona (Production) Coordinator for Paepae o Heʻeia. In addition to being a founding member of the organization, he also served as an educator, school field trip coordinator, and fiscal manager. He is now responsible for bringing awareness of the fishpond to the community while leading the research, development, and distribution of various fishpond products.  Keli'i graduated from  Kamehameha School (Kapālama, Oʻahu) in 1996 and Whitman College (Walla Walla, Washington) in 2000 with a BA in Economics. He also received a Masters of Business Administration from the University of Hawaiʻi at Mānoa in 2003.
Présentation: cliquez "ici"
Jennifer HOWARD: Speaker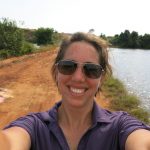 Jennifer is the Director of Marine Climate Change at Conservation International. Her work focuses on establishing mechanisms to conserve coastal and marine ecosystems and protecting vulnerable coastal communities from the threats of climate change. Prior to her current positions she was a AAAS Science and Technology Policy Fellow where she served two years at the National Oceanic and Atmospheric Administration's (NOAA) National Marine Fisheries Service. While at NOAA, Jennifer co-lead and coordinated the development of the Ocean and Marine Resources in a Changing Climate Technical Input Report to the National Climate Assessment and coordinated the Interagency Working Group for Ocean Acidification. Before starting her fellowship at NOAA, Jenni
fer was conducting her postdoctoral research at the University of Maryland. Her research focused on environmental contaminants found in wastewater and agricultural runoff, specifically endocrine disrupting chemicals, and their effect on aquatic wildlife reproduction and development. Jennifer received her PhD from Texas A&M in reproductive physiology and completed the Heller Research Fellowship in the Endocrinology Department at the San Diego Zoo's Institute for Conservation Research.
Présentation: cliquez "ici"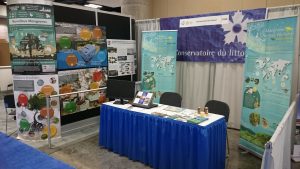 Afin de tirer profit au maximum de cet évènement mondial, qui a attiré plus de 10 000 participants venus des quatre coins de la planète, le pôle relais et le conservatoire, en parallèle de cet atelier, ont décidé de mettre en place un stand pendant 3 jours (side event). Celui-ci avait pour objectif de sensibiliser et d'informer les personnes présentes (grand public, scientifiques, ONG, élus…) sur l'écosystème mangrove et plus particulièrement sur les activités durables qui peuvent être mises en place au sein de celui-ci.
Cela représentait une excellente opportunité, à la fois pour le conservatoire du littoral et pour le pôle relais, de se faire connaitre auprès d'institutions internationales et de tisser un réseau dépassant les frontières françaises.
Ce stand a parfaitement atteint ses objectifs car nombreuses étaient les personnes à s'y arrêter, curieuses d'en savoir plus sur cet écosystème. Les échanges furent fructueux, annonciateurs de futures collaborations tant régionales qu'internationales.
Nous vous invitons à consulter le site de l'IUCN afin d'avoir les dernières actulités (http://iucnworldconservationcongress.org/) notamment en ce qui concerne :
– les articles de presse : http://iucnworldconservationcongress.org/press/latest-news
– les votes des motions dans la « members' zone » : http://iucnworldconservationcongress.org/members-zone
Pour plus de renseignements sur cet évènement, vous pouvez contacter la coordinatrice du pôle relais magroves et zones humides d'Outre mer à l'adresse suivante : g.vandersarren@conservatoire-du-littoral.fr
[:]